Welcome to Kanawha County Schools' Preschool! Here you'll find information about our program and how to apply to enroll your child.
Kanawha County Schools' Preschool offers services to 4-year-old and eligible 3-year-old children at 81 sites throughout 900 square miles within the county.  Full day services are provided at 61 school-based, 4 community-based and 19 collaborative-based sites four days a week with Fridays open to providing home visits and conferences.  Within all 81 preschool programs, high-quality services are provided for children with special needs, Head Start children, children who fall under McKinney Vento and Pre-K children.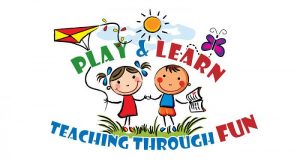 A Message from the Director of Preschool . . .
Dear Parents,         
We are pleased to have you as a part of the Kanawha County Schools Preschool Family.  We have a premier preschool program that provides quality education for eligible 3 and all 4 year old children along with family services.  
Historically, the Kanawha County Schools Preschool Program began as a Head Start delegate agency during the summer of 1965.  Since its early beginnings, the program has grown and flourished to now provide services for 530 Head Start students and over 900 Pre K students. Kanawha County Schools Head Start was awarded the opportunity to be the grantee Head Start agency in 2002.  Since that time the State Department of Education formulated the universal Pre-K program which now provides services to students in Head Start, Pre-K and the Preschool Special Needs.  Kanawha County Schools Preschool Program is housed in school-based, community-based and childcare collaborative sites throughout the county.
Each program has a certified teacher and classroom assistant. Kanawha County Schools Preschool works collaboratively with the Kanawha County Schools Board of Education and community partners to provide a comprehensive preschool program.  Together, we work collaboratively to expand the program and enhance the program delivery.  The focus is on the domains set forth by the WV Prek Standards Ages 3 to 5 and the Head Start Child Outcomes Framework which are: Social and Emotional, the Arts, Physical Health and Development, Language and Literacy, Mathematics and Science.
School Readiness will be a priority for the preschool program to ensure that all students are prepared for kindergarten.  Teams of educators, health professionals and social service staff work together to implement strategies that enhance the Parent, Family, and Community Engagement Framework in Kanawha County Schools Preschool.  We will work to promote Developmentally Appropriate Practices utilizing WV Prek Standards Ages 3 to 5 and the Head Start Child Outcomes Framework.  Emphasis will be placed on improving student-teacher interaction with the Classroom Assessment Scoring System (CLASS) and PSTEPS.  These practices will enable preschool children and their families to be better prepared for a successful school career in the 21st Century.
We look forward to working with you this year.
The Preschool Management Staff